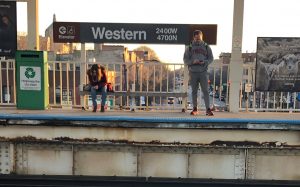 The last four years have seen a marked decline in mass transit nationwide. This is not surprising but nonetheless alarming. With the increasing popularity of ride-share services, lack of investments and a rise in car ownership, it is no wonder that rapidly growing areas such as Austin, for instance, suffered a double-digit decline in ridership this year at 19.5 percent.  The real shame about this data published by the Federal Transit Administration is that as more people commute with automobiles, the more they put themselves at risk for auto-crash related fatalities. Entire communities may well see a spike of auto accidents due to less public transit patronage.
The Victoria Transport Policy Institute conducted a study called The Hidden Traffic Safety Solution: Public Transportation stressing the significant connection between public transit ridership to traffic fatalities. The study shows that a person can reduce his or her chance of being in an accident by more than 90 percent simply by taking public transit and transit oriented communities are safer than automobile oriented communities. It also outlines the many incentives of taking the train or the bus as opposed to driving and how pro-transit policies can pave the way for pedestrian and cycling improvements, more efficient parking management, smarter street designs and more services to different routes. Why then does the CTA see a steady decline of ridership, especially, in their fleet of buses? Uber, Lyft and Via have taken a large chunk of the market while cheap gasoline prices have made car ownership attractive. Late night weekends in the entertainment districts of Chicago are when these apps tend to dominate over the CTA. It has lost 20% of riders in this period over the last two years according to a Chicago Business Article.
Much of the focus on road safety during the last decade or so has been devoted to automobiles and enhanced features within the car itself such as mounted cameras, emergency brakes etc., instead of investment in public transit. But owning a Ventra pass is truly one of the most effective life-saving tool there is and personal injury attorney, Peter Zneimer, agrees that public transportation investment is among the most cost effective ways to enhance traffic safety for a community.  The lawyers of Zneimer & Zneimer encourage everyone to use public transportation where available.
https://www.apta.com/mediacenter/pressreleases/2016/Pages/Hidden-Traffic-Safety-Solution.aspx
https://www.chicagotribune.com/news/local/breaking/ct-biz-transit-ridership-decline-20181130-story.html
https://www.chicagobusiness.com/article/20180119/ISSUE05/180119872/uber-lyft-are-depressing-cta-train-ridership-in-chicago