In Oct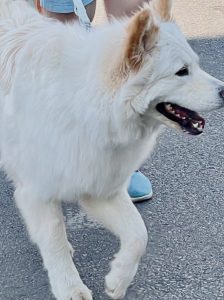 ober 2015, a 45-pound dog named Chelsea bit a mailman. "Walking" in a normal dog's paws, the Illinois Appellate Court determined that the mailman's action could have provoked Chelsea to bite him, and therefore the mailman could not recover damages from Chelsea's owners for the dog bite.
The mailman, Mr. Claffey, was delivering the mail in Glencoe, Illinois, when his job brought him to the Huntleys' home. The Huntleys' front door had a mail slot and two flaps, one on the outside and one on the inside of the door. A spring kept the inside flap shut. Trying to ensure that the inside flat will not damage the mail, Mr. Claffey stuck his right hand through the mail slot, lifted the inner flap, and used the left hand to insert the mail.
In addition to a mailbox with two flaps, the Huntleys had two dogs, one of which was Chelsea. Prior to sticking his hand through the mail slot, Mr. Claffey knew that the home had dogs, and heard dogs barking before he placed his hand in the mail slot. The mailman's mailbox activity caught Chelsea's attention, and the dog sprung into action, and bit the mailman's right hand. Mr. Claffey managed to pull his hand away from Chelsea's jaws, but the top of his hand was ripped and painful. Mr. Claffey sued the Huntleys for the dog bite for damages under the Illinois Animal Control Act.
The Illinois Animal Control imposes liability on animal owners if the injured person demonstrates that he or she (1) suffered injuries from the animal; (2) was at a place where he or she had the lawful right to be; (3) conducted himself or herself peaceably; (4) and the attack was without provocation.  The statute reads as follows:
If a dog or other animal, without provocation, attacks, attempts to attack, or injures any person who is peaceably conducting himself in any place where he or she may lawfully be, the owner of such dog or other animal is liable in civil damages to such person for the full amount of the injury proximately caused thereby.
510 ILCS 5/16. Continue reading