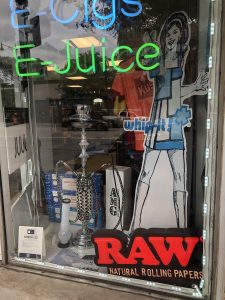 An 18-year-old from Gurnee, Illinois has filed a lawsuit against JUUL Labs in the wake of his hospitalization caused by use of the e-cigarettes.
Chicago personal injury lawyer, Peter Zneimer notes that this suit comes after weeks of media reports of hospitalizations of hundreds across the United States due to "mysterious" respiratory conditions, some of which turned fatal. As of today, there have been at least 6 deaths attributed to the deadly conditions.
The first victim of this epidemic died in Illinois, the CDC reported on Aug. 23. In the last month alone, the number of hospitalizations skyrocketed across the United States, with 380 cases now confirmed across 36 states. 52 of those cases have been confirmed in Illinois. (CDC)
While no health agency has confirmed yet that the cause of these hospitalizations has been because of vaping, all patients had indicated recent use, reports the Chicago Sun Times. The risks of using e-cigarette and vaporizers are not well-understood. Federal regulations have not been able to keep up with the ever-increasing availability of tobacco-based (nicotine) and marijuana-based (THC) products for vapes.
In Illinois, all of the affected patients reported they had used an e-cigarette or vape product recently. The new CDC report indicates that while most patients had reported using THC products, some reported using both nicotine and THC concentrates while others had used only THC products.
According to the Illinois Department of Public Health, cases in Illinois have been reported so far in the cities of Chicago and Champaign, and in 17 counties: Cook, DeKalb, DuPage, Henry, Kane, Kendall, Lake, Madison, McHenry, Peoria, Rock Island, St. Clair, Tazewell, Vermilion, Wabash, Will, and Winnebago. (IDPH)
Vapes and e-cigarettes like JUUL have become the most common method to use tobacco products for Illinois youth. JUUL is the number one e-cigarette in the nation. JUUL pods are designed to look like USB drives, and other e-cigarettes look similar, or are designed to resemble pens. The vapor leaves little odor, making it difficult for adults to detect. (CDC)
"This tragic death in Illinois reinforces the serious risks associated with e-cigarette products. Vaping exposes users to many different substances for which we have little information about related harms – including flavorings, nicotine, cannabinoids, and solvents," said CDC Director Robert R. Redfield. The attorneys at Zneimer & Zneimer advise caution and vigilance to parents, teachers, and other guardians to be aware of children and teens who are most at risk for vaping. Even one puff could be fatal.
Sources:
https://chicago.cbslocal.com/2019/09/13/gurnee-teen-sues-juul-gas-stop-for-vaping-damage/
https://www.cdc.gov/mmwr/volumes/68/wr/mm6836e2.htm?s_cid=mm6836e2_e&deliveryName=USCDC_921-DM8485
https://chicago.suntimes.com/cannabis/2019/9/11/20861520/20-more-victims-of-mysterious-vaping-illness-reported-in-illinois-officials-say
http://www.dph.illinois.gov/topics-services/prevention-wellness/tobacco/e-cigarettes-and-vapes
https://www.usatoday.com/story/news/nation/2019/08/23/vaping-death-illinois-man-who-recently-used-e-cigarette-dies/2096212001/